Professor Isabella Peters
Web Science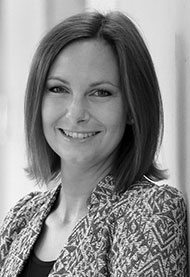 T: +49-431-8814-623
T: +49-431-8814-623
Düsternbrooker Weg 120
24105 Kiel
Social Media

and

Web

2.0 (in particular user-generated content)

Science

2.0
Scholarly communication on the

Social Web

Altmetrics
DFG project "*metrics"
Knowledge representation

Information Retrieval
2002-2007:
Studies of German Linguistics, German Literature and Information Science at the Heinrich-Heine-University in Düsseldorf
2009:
PhD in information science in Düsseldorf
2010:
Award of the "Verein zur Förderung der Informationswissenschaft e.V." for the PhD thesis: "Folksonomies in Knowledge Representation and

Information Retrieval

" (2009)
2007-2013:
Research Assistant in the Department of Information Science at the Heinrich-Heine-University Düsseldorf
2013:


Visiting Scholar

at the

École de bibliothéconomie et des sciences de l'information, Université de Montréal,

and the

Department of Information and Library Science, Indiana University Bloomington
Other professional activities
Active in the Association for Information Science and Technology(in particular

European Chapter and SIGMetrics)

Active in the Leibniz Research Alliance

Science

2.0

Reviewer for national and international journals and conferences

(for instance

PloS One, Journal of the American Society for Information Science and Technology, Aslib Proceedings, Webology, Social Information Research, International Symposium of Information Science, Annual Meeting of the Association for Information Science and Technology, …)

Member of the High Level Expert Group of the European Commission "Expert Group on Altmetrics"
Head of the Metrics Working Group in LIBER

(Ligue des Bibliothèques Européennes de Recherche)
Articles (peer reviewed)
"When You Use Social Media You Are Not Working": Barriers for the Use of Metrics in Social Sciences
Informationswissenschaft in der Urbanistik, Teil 2: Erste empirische Ergebnisse zu smarten Städten
Tomato Tomahto: European Perspectives on Information Science
The Leiden Manifesto Under Review: What Libraries Can Learn From It
Zenodo in the Spotlight of Traditional and New Metrics
Eine bibliometrische Analyse: Interdisziplinarität im Exzellenzcluster The Future Ocean
Informationswissenschaft in der Urbanistik, Teil 1: Konzeptioneller Forschungsrahmen und Methoden
An Information Nutritional Label for Online Documents
Research data explored: an extended analysis of citations and altmetrics
Science 2.0 and Libraries - Convergence of two sides of the same coin at ZBW - Leibniz Information Centre for Economics
Looking for friends and followers: a global investigation of governmental social media use
Science 2.0 and Conference Tweets: What? Where? Why? When?
Tweets vs. Mendeley readers: How do these two social media metrics differ?
Altmetrics for large, multidisciplinary research groups: Comparison of current tools
Astrophysicists' conversational connections on Twitter
Coverage and adoption of altmetrics sources in the bibliometric community
Astrophysicists on Twitter: An in-depth analysis of tweeting and scientific publication behavior
Tweeting biomedicine: An analysis of tweets and citations in the biomedical literature
Conference Papers (peer reviewed)
Are There Different Types of Online Research Impact?
Can We Count on Social Media Metrics? First Insights into the Active Scholarly Use of Social Media
Facebook und seine Tücken – ein Experiment an einer Bibliothek
Case study on open access journals in Economics and Business Studies and their engagement on the Web
Evaluating altmetrics acts through their creators – how to advance?
Enriching the knowledge of altmetrics studies by exploring social media metrics for Economic and Business Studies journals
Following User Pathways: Cross Platform and Mixed Methods Analysis in Social Media Studies
"Push a badly built cart with bumpy wheels along a marshy meadow" Or: A Short Tale on the Importance of Information Science
Tweets and Scientific Conferences: The Use Case of the Science 2.0 Conference – Revisited
Quo Vadis German Scholarly Communication in Economics?
Economic and Business Studies Journals and Readership Information from Mendeley
Tweets and Scientific Conferences: The use Case of the Science 2.0 Conference
Research Data Explored: Citations versus Altmetrics
Research Data Explored II: the Anatomy and Reception of figshare
Government and Social Media. A Case Study of 31 Informational World Cities
The Tweet and the City: Comparing Twitter Activities in Informational World Cities
Altmetrics for large, multidisciplinary research groups: A case study of the Leibniz Association
Contributions
Multidisziplinäre Perspektiven und interdisziplinäre Konzepte
Scholarly Communication in Social Media
Informationsverbreitung in sozialen Medien
Soziale Netzwerke für Forschende: Eine Einführung
Articles in Other Journals
Science 2.0. Was hat die Wissenschaft vom Social-Media-Prinzip?
1986-2016: Ein informetrischer Rückblick auf Password
Twittern bei wissenschaftlichen Konferenzen: Männer sind anders, und Frauen auch
Homo digitalis…und die Frage: Wie reagiert die Gesellschaft auf die stetige Digitalisierung?
Social Media und deren Nutzung in den Wirtschaftswissenschaften
Soziale Netzwerke für Wissenschaftler: Anreize und Mehrwerte schaffen für die wissenschaftliche Kommunikation
Working papers, Reports and other Contributions
Next-generation metrics: Responsible metrics and evaluation for open science. Report of the European Commission Expert Group on Altmetrics
Nutzung von Social-Media-Diensten in den Wirtschaftswissenschaften. Ergebnisbericht einer Online-Befragung unter wissenschaftlich Tätigen der Wirtschaftswissenschaften an deutschen Hochschulen und Forschungseinrichtungen 2013. Eine empirische Untersuchun
Conference Papers
Next-generation altmetrics: responsible metrics and evaluation for open science