Increase your research success in economics.
The Open Economics Guide offers practical support and tips on how to do your research in economics transparently.
Get started with Open Science now.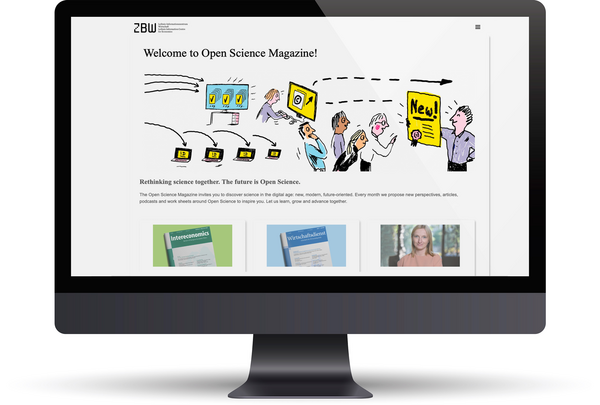 Every month, the Open Science Magazine of the ZBW – Leibniz Information Centre for Economics offers practical tips for economists on all aspects of Open Science. Tailor-made for their discipline.
In the Open Science Magazine, economists share their experiences with secondary publications in Open Access, replications, pre-registrations, Open Data, science communication, Open Source and much more.
In addition, there are worksheets with hands-on advice, answers to legal questions around Open Science, in-depth information about ongoing developments in Open Science and interviews with inspiring transformation ideas in the ZBW podcast The Future is Open Science (in German).